2019 Award-Winner joins Joyce design team
Joyce Kitchens welcomes award-winning designer Caitlin McNeill, winner of Large Bathroom Design of the Year (2019) WA and a finalist for Small Kitchen of the Year.
She was a finalist for numerous categories in the Kitchen and Bathroom Designers Institute Awards and the Australian Cabinet & Furniture Association industry awards.
Caitlin sees her success as the result of listening carefully to her customers from the start of a project, ensuring she understands their needs.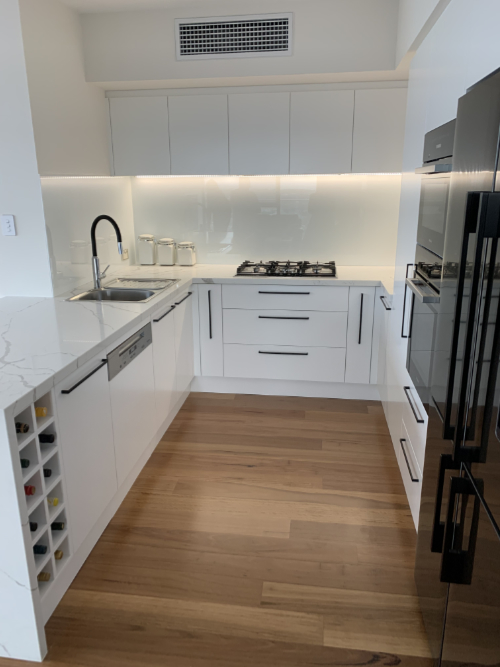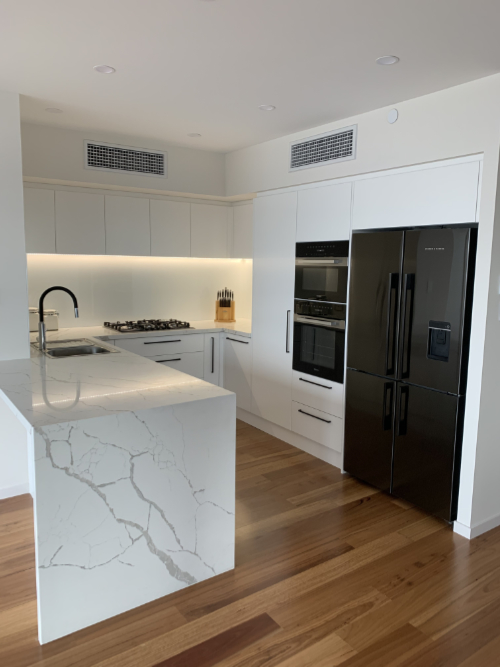 'When you have that connection with your clients and they take everything you say seriously and vice versa, it's just wonderful,' she said.
'There is some disruption to normal life during a kitchen, bathroom or laundry renovation, but in the end, when all is finished, customers tend to agree it was all worth it!
'It's great to see a project completed and to hear customers saying how happy they are with the difference from pre to post renovation. You can see that their lives are improved through, not only the fresh look of their space, but also the functionality.
'A kitchen is the hub of a home and where people spend most of their time.  So, if you have high quality cabinetry and benchtops, good tapware, good tile configuration and functionality, it increases the value of the entire home significantly.'
Caitlin says this is where a designer from Joyce Kitchens can make a big difference.
'Whether a renovation or a new build, we've been trained to look carefully at your home,' she said. We consider the existing cabinetry and its positioning, existing flooring and colours. We're guided by your lifestyle and project budget to provide inspirational ideas and design something that truly belongs in your home.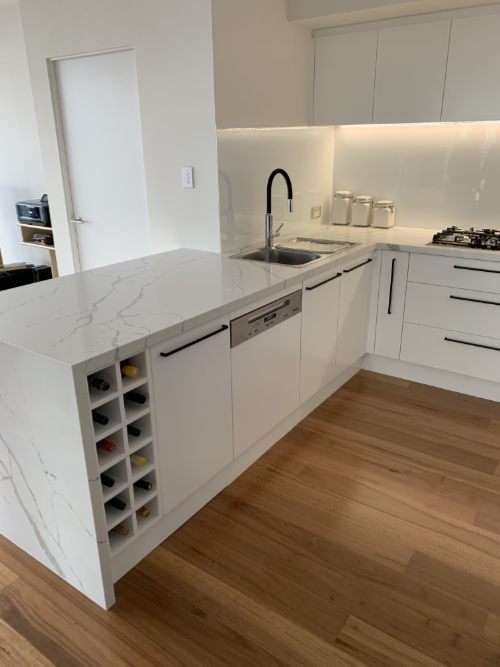 ''We keep up with latest colour and design trends and materials.
There are endless possibilities and we can be super safe in the design or let our minds run a bit wild!"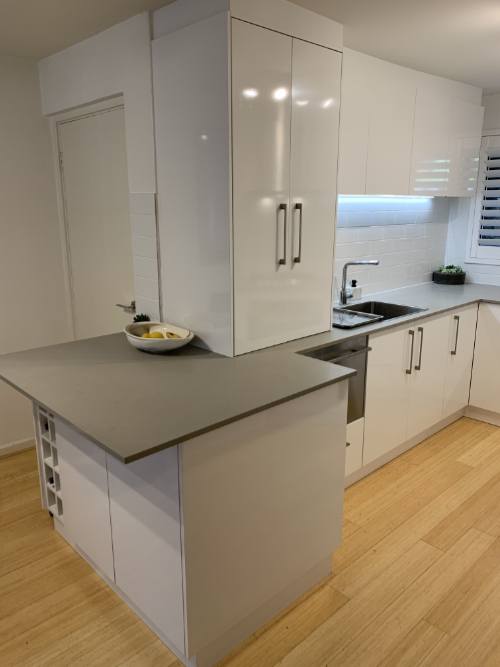 Caitlin studied an Advanced Diploma in Interior Design at TAFE WA before working for a renowned WA architect. 
She loves open plan, crisp and clean Scandanavian kitchen designs, but also has a soft spot for Hamptons styling. She hails from Perth and in her spare time enjoys pilates, gym and following global fashion, make up and design trends.
'I love design, love fashion and art,' she said, 'my job provides a channel for my creativity.'