Senior Kitchen Designer at Joyce Kitchens
"Today, kitchens are lifestyles, they are not just a kitchen anymore"
Andrea Vaughan is one of Joyce Kitchens most accomplished designers with nearly 30 years design experience working across England, America and Australia.
Having moved to Australia from the UK in 2013, Andrea has very much embraced the Australian way of life, adapting a new design aesthetic into her repertoire to accompany her change of lifestyle.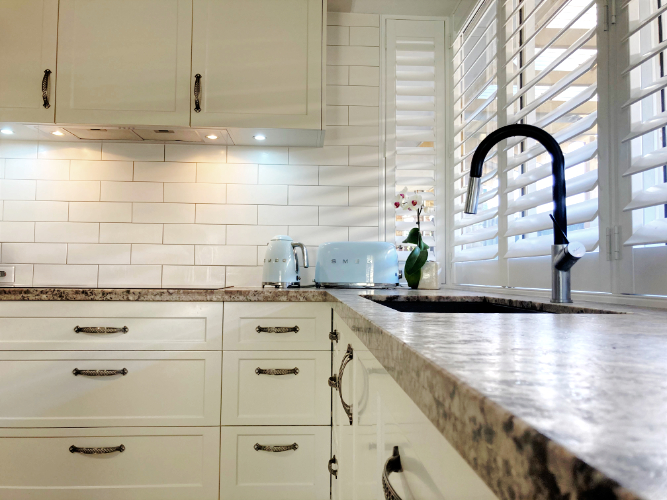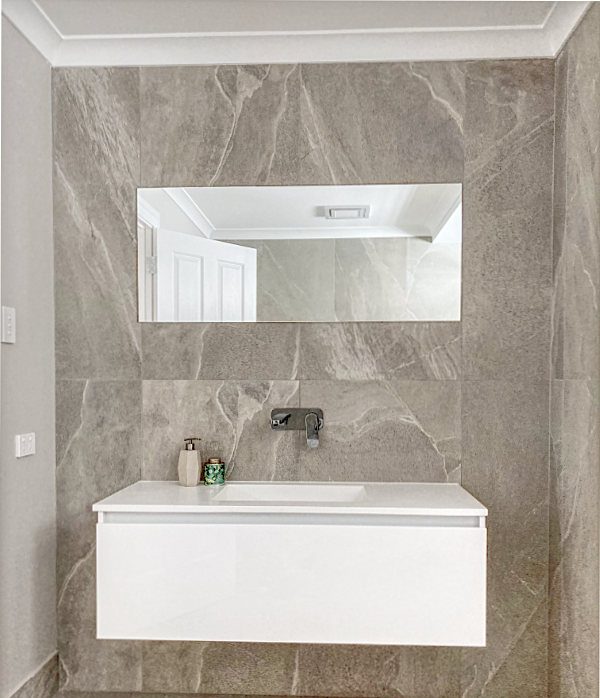 "Living in Australia now, I am starting to become known for an Australian coastal style in my kitchen designs that is unique to where we live in WA. It's about embracing the climate, temperature, light and working out how to best apply that to a home. I am having a lot of fun and success with clients who like this coastal style," she said.
Whether the kitchen you want is Hamptons, Traditional England, Industrial New York Apartment or Coastal Australia, over her 30-year career Andrea has designed them all and more.
"I enjoy designing any style of kitchen and working with my clients to achieve the change in their home they are looking for," she said.
"Kitchens today are so much more than a cooking zone, they are a total way of life and I really enjoy finding out what that means to each and every one of my clients as everyone uses their kitchen so differently."
Andrea's greatest skill when working with her clients is quickly determining how people use their kitchen and what their dream for the space really is.
"I always start with how people actually use their home, what is most important, is it a family home, do they host many parties, who in the household likes to cook, what type of appliances do they use in their style of cooking, do pets need to be accommodated. I like to get a feel for how the home works, to inform my designs.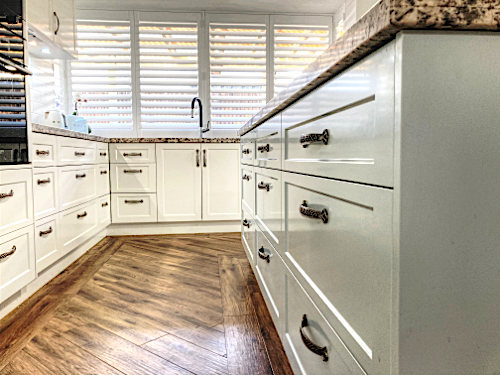 '"I have been designing kitchens for 30 years so I have a vast knowledge of the industry and I can really relate to my clients and what they are hoping to achieve."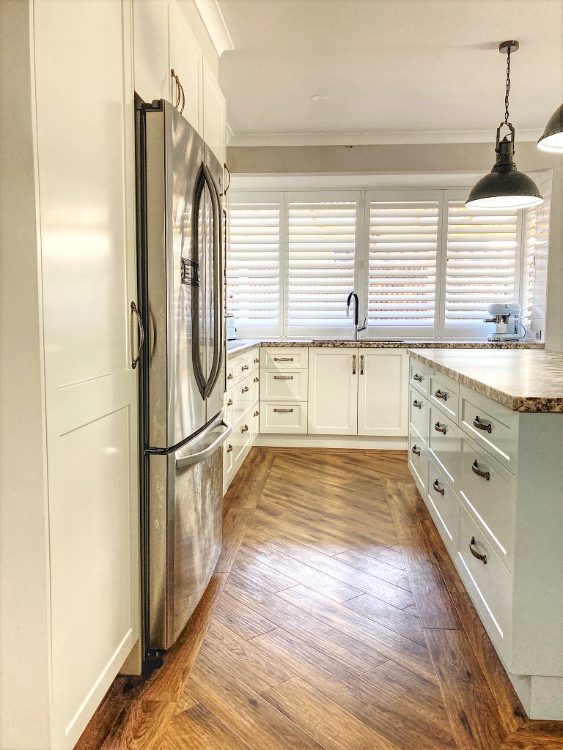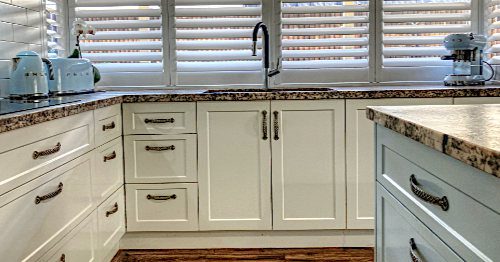 What are your strengths as a designer?
"I am good at reading people and finding out what they want from their kitchen or bathroom and then I love helping turn their dream into a reality. I can do a great job designing a kitchen but what is really important is finding out what the client's wish list is and, because of my experience in the renovation industry, I can look at that wish list and guide my client to what will work within the budget, what is realistic. And I can do that quickly."
Where is your starting point?
"The kitchen is the heart of a home and it is about a lifestyle and making it family friendly. You need to go to the client's house, if it is for an existing home, and see how they live and what their style is. I like to take walk through the home and especially walk from the space leading into the kitchen so that you can take a bit of where you are coming from into where you are going. It may be a picture, or piece of furniture, wall colour or artwork that I use as inspiration or take lead from to use in the design to ensure the home has a nice flow."
Fun Client Moment?
Andrea enjoyed a special moment with a client when the kitchen she had designed was given the final tick of approval after the clients won the Channel 7 Sunrise Cash Cow prize winners. "I was conscious I might go over their budget at the presentation but when I voiced my concern they said "It's ok Andrea we just won cash cow" which was a wonderful surprise and meant we could create the whole design they wanted."
Andrea has an infectiously bubbly and funny personality and, outside of the design world, has a vast range of interests. In her spare time she loves to go camping, enjoy the ocean on her ski boat, she has a certificate in belly dancing, is a qualified scuba diving instructor, fluent in Turkish and is not only a Standard Poodle breeder but has also shown her poodles competitively and taken out first prize at the Perth Royal Show.