So Much More Than Kitchens
Your renovation project will be managed by one of our Joyce Kitchens design and project specialists. From start, right through to completion and beyond.
As well as the pride that Joyce Kitchens take in its design team, manufacturing process, cabinet makers and installation experts, we believe our total service and aftercare service are second to none. Our kitchen craftsmen and women will go through all of those small final finishing touches that make your Perth kitchen unique.
One of the main concerns with new renovation customers is 'What if something goes wrong?', or 'What if in the next year or the year after, some of the cabinet doors don't fit properly?'. Well, houses do move, screws can become loose over time and materials can shrink and expand with climate and temperature changes.
With a custom kitchen design from Joyce Kitchens, you don't need to worry about things like that. A quick call to our office and we will have one of our specialist installers visit and re-align your doors and cabinets. It is all part of the service with Joyce Kitchens.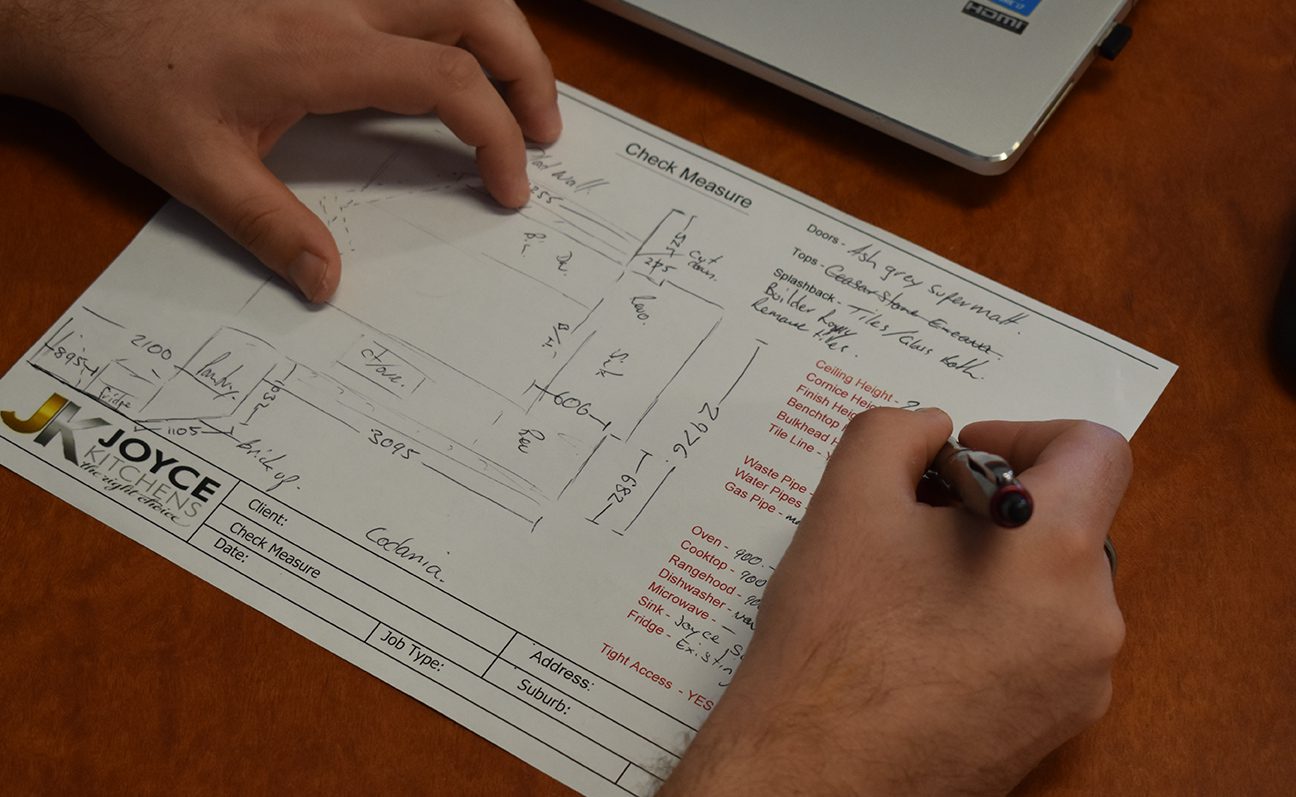 Ready to Make Your Interior Dreams a Reality?
Request a Free Showroom Consultation