Kitchens sell houses.
After designing and building hundreds of them, Joyce Kitchens' Senior Designer Ben Garcia really understands the value his work helps to create in his customers' properties.
If you walk into a house and the kitchen is really old, it's a definite turn-off,' he said.
'If you go into either a new or old house and the kitchen's up-to-date (with lots of good features and ergonomics, as well as good appliances, corner storage solutions and pantry space), that's what home buyers are looking for because it actually makes their lives easier and more enjoyable.'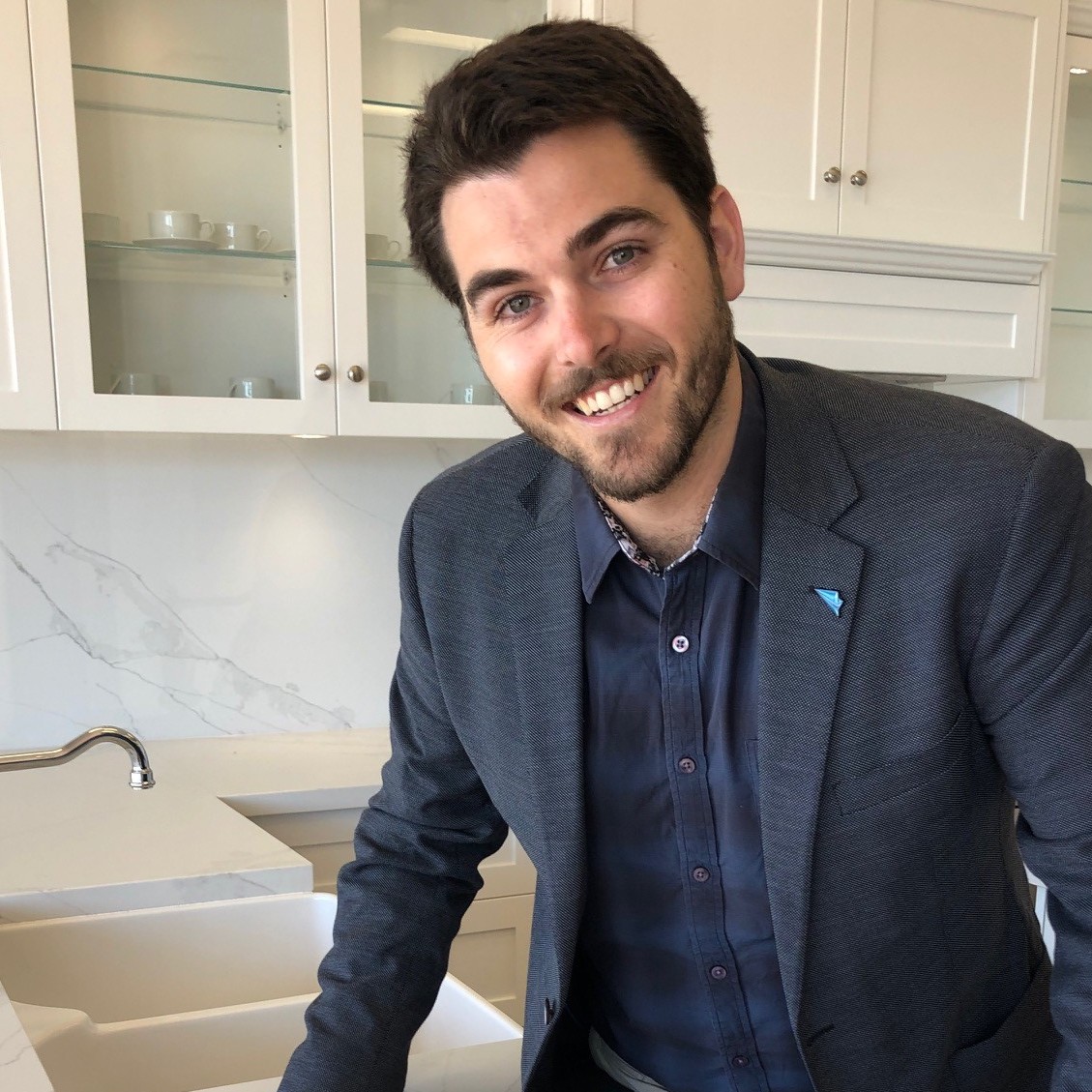 His words are backed by real estate professionals, including Noble Avenue Director, Linda Noble, who says a poor kitchen will most likely reduce the price buyers will be prepared to pay.
'They'll calculate what a kitchen will cost (generally over-estimating that cost) and deduct that amount from the advertised price,' Linda said.
'On the other hand, if the seller invests money prior to the sale, they'll probably get a better net result.'
Linda said women tended to be the main drivers of home buying decisions.
'The kitchen is where that decision is made,' she said.
'It's the hub of the home. If it's already done and is of good quality, it's a real bonus. On the other hand, as long as there's a garage or perhaps a theatre room, most men tend to be happy!'
Joyce Kitchens' Ben Garcia says design aesthetics should be combined with functionality, a balance that he achieves through spending time with each customer and asking them key questions that allow him to understand what matters most.
'Usually I will go into their home and ask them about their existing kitchen; what they like about the space (and what could be better); how they use the space; who cooks and cleans; whether there'd be children in the kitchen at the same time… It's important to ascertain what the client requires in the space and how it needs to work for them,' he said.
Joyce Kitchens' designers keep up-to-date with new products and design trends locally and internationally.
'People still want Hamptons and Shaker-style kitchens, but there are also a lot of people going for modern clean line designs with matte finishes,' Ben said.
'Industrial design has been growing in popularity too and the trick here is to ensure that if you're using concretes and heavy materials, that you balance the cold industrial look with some warmth, which may be added through wood tones.'
Ben expects porcelains will be a top choice for benchtops due to their heat and UV resistant qualities, especially as more options come onto the market and the products become more affordable.
'We can build amazing technology and gadgets into your design if you want to inject some extra 'wow factor', but ultimately, the most important consideration when it comes to adding value to a property is functional design that looks amazing, exceptional cabinetry from quality materials and expert installation,' he said.
Ben began his career in cabinet making, but has morphed over time to focus on design and sales. His appreciation of quality at every step of the renovation process allows him to ensure great outcomes for his customers.
Most days he works from Joyce Kitchens' Osborne Park showroom on King Edward Road, but he'll be on hand to meet visitors at the 2020 HIA Home Show.
For more info, call Sonia Voigt 0413 076 205