Where you can compromise and where you can't
Choosing a kitchen renovation based on price has proved disappointing  for many Perth renovators. The realisation that cabinetry is poor quality or that cupboards or appliances have been incorrectly positioned usually comes too late. 
A new kitchen should be an investment that adds value to a home. Joyce Kitchens' Senior Designer Dawn Metcalfe says you can compromise on some elements of a kitchen to save money, but certain things shouldn't be overlooked, and exceptional design comes first.
Dawn recently joined Joyce Kitchens' Perth team. She's designed for Buckingham and Kensington Palaces, Rupert Murdoch and other high profile clients. She knows how a really good kitchen should function.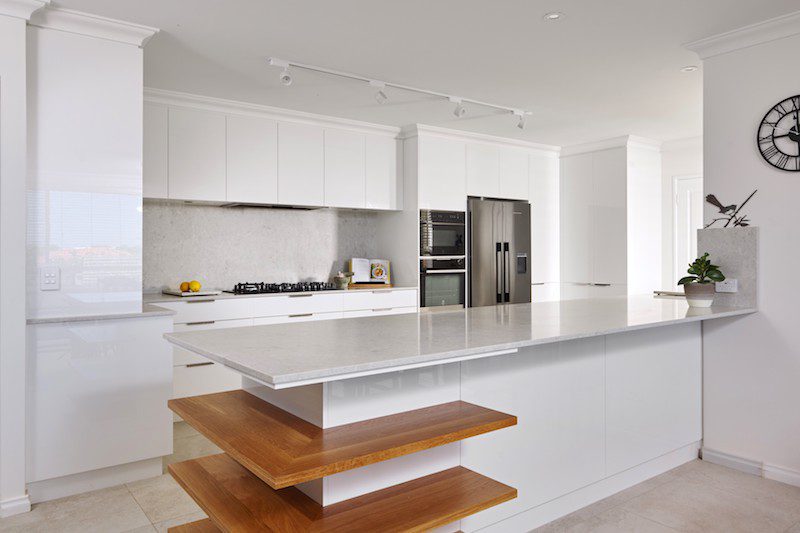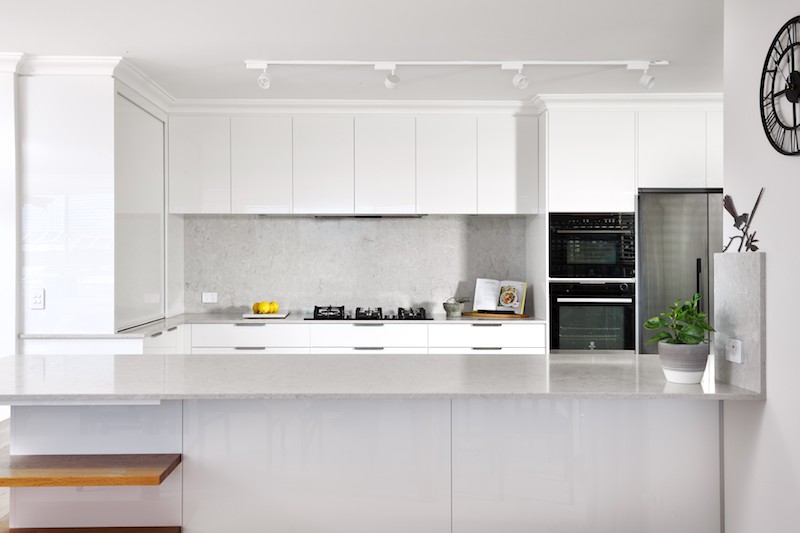 'It's the smallest details we consider,' she said. 'Some home renovators come back and admit they wished they'd spent a bit extra on custom design.  Many try to stick to a firm budget rather than spending just a few thousand dollars more, an amount they'd soon forget, but would make such a difference.'
The kitchen is the hub of modern home life in Australia, and quality kitchens, along with bathrooms and laundries, are prized by residents, real estate buyers and renters.
So if you don't have the budget for everything you desire, where can you compromise? 'People focus too much on appliances and often spend half their budget on high-end appliances, not realising that if you don't put good cabinets in, that'll be the thing that falls apart really quickly,' Dawn said.
'You can compromise on gadgetry and accessories and perhaps add them later, but don't compromise on well-crafted cabinetry with a very good warranty – that is something that gives Joyce Kitchens' customers peace of mind. It's a big purchase and you want to get it right for the long run.'
'I think people underestimate the skills of a qualified and skilled designer. They think they can do it themselves or choose the cheapest cabinetmaker. If they do, they can miss having an expert work out the technical aspects,' she said.
'We plan the installation of appliances ensuring it's done to specifications and with the right ventilation.  If that's incorrect, you can risk causing a fire or shortening the life of the product.
'Some people also try to put too many things into the sink cavity – bins, a water filter and maybe a detergent rack. They can forget that you also need to consider plumbing. If the space isn't planned well then it all just won't fit.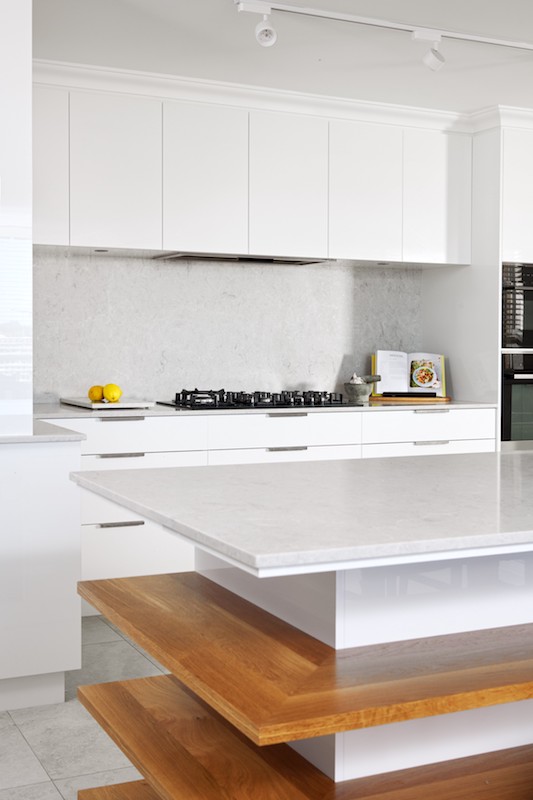 'We consider every moving part… we look at whether you can open the dishwasher and a drawer at the same time without everything clashing.'
'You can end up with cupboards that are too short or too tall for the window height, which should set the height of the benchtops.'
Joyce Kitchens' experienced designers consider aesthetics and symmetry, including planning the width and height of cupboards – all contributing to the final effect.
'Customers can overlook the finishing touches and features including the splashback, things that can make a kitchen outstanding, or kill it,' Dawn said.
'If we're given a realistic budget from the start, we can steer people towards the best result for that budget in terms of materials for doors, benchtops and finishes. There are lots of affordable options that look great and wear really well if integrated into a functional kitchen that's beautifully built and carefully installed. The finished result will be fantastic, and will add value to the property.'